Mission
---
Achieving a safe and healthy life through DNA Damage Assessment
We eliminate the anxiety that many people have in their daily lives and work, and realize their "safe" and "healthy" lives by visualizing the health condition based on a new indicator called DNA damage, and propose appropriate solutions.
Story
---
Dinow, Inc. is a biotechnology venture company jointly established by a professor and a master's student in a laboratory studying DNA damage at Ibaraki University. Professor Asako Nakamura, who worked as a researcher at the National Institute of Health (NIH) in the U.S., was involved in the establishment of the γ-H2AX assay, a method for assessing DNA damage using H2AX, a protein related to DNA damage repair. Professor Asako Nakamura has been conducting research on the social implementation of DNA damage assessment, motivated by the desire to somehow resolve the "strong anxiety about the effects of radiation" felt by people affected by the 2011 Great East Japan Earthquake.
Our goal is to create a society where people can understand the effects of radiation on their bodies more clearly and manage them by themselves using DNA damage assessment technology.
Eliminating Health Concerns with DNA Damage Assessment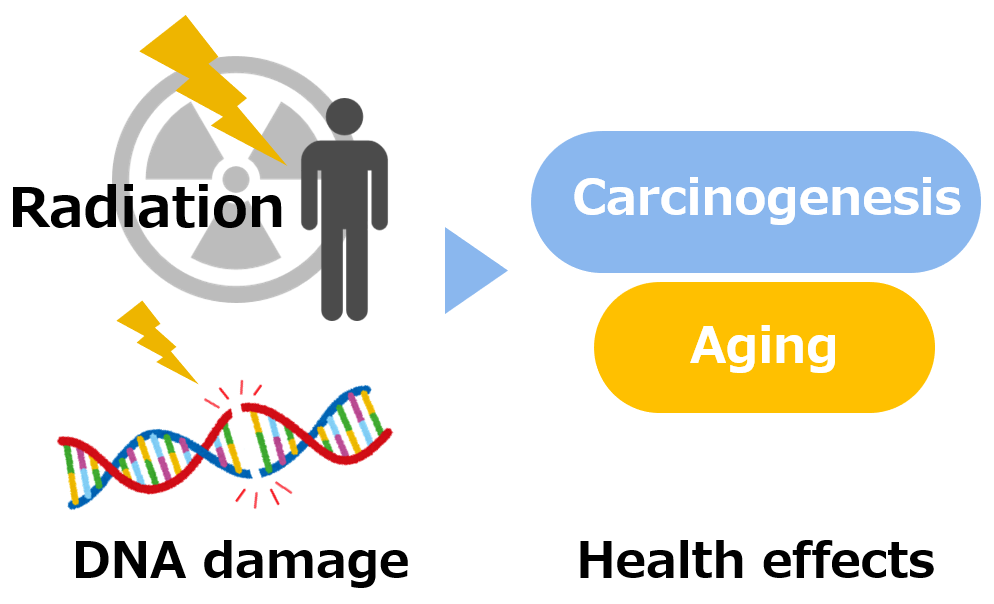 When the body is exposed to radiation, DNA in the cells is damaged. These Damages are repaired by the body's natural repair function and most of the damage is restored.
However, if the number of DNA damage is too high compared to the repair speed, DNA damage in the cell will accumulate, and as a result, carcinogenesis and aging-related diseases are known to occur.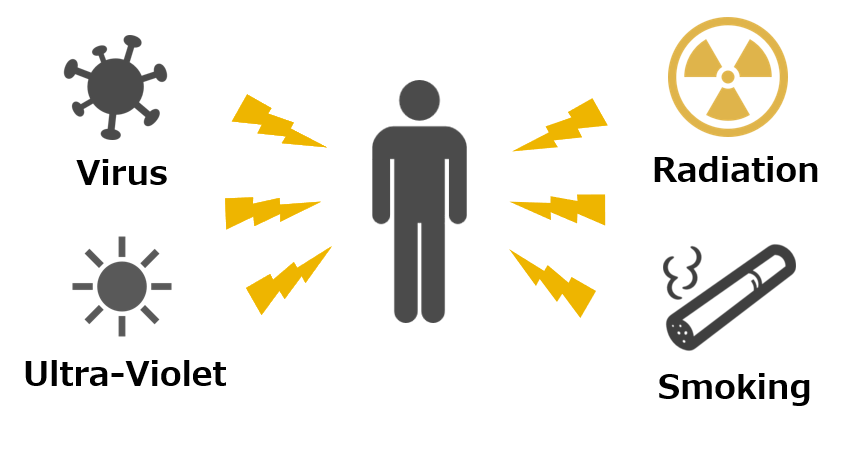 DNA damage is not only caused by radiation, but also by a variety of everyday stress. By measuring the number of DNA damage, we can provide a new health care system that measures the risk of diseases caused not only by radiation but also by various other factors.
Member
---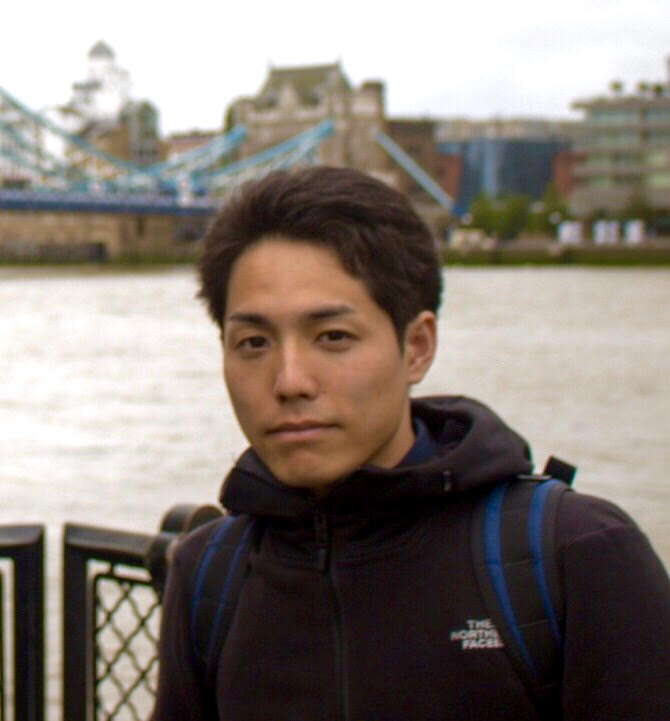 Representative Director and CEO
Kenta Takahashi
Kenta Takahashi is currently in the second year of a doctoral course in Environmental Radiation Science, Department of Quantum Beam Science, Graduate School of Science and Engineering, Ibaraki University. He has been engaged in research on radiation biology under the guidance of Professor Asako Nakamura since his fourth year as an undergraduate student, and his research focuses on the development of devices that automatically detect DNA damage. Participated in the Biotech Grand Prix hosted by Leave a Nest Co., Ltd., in Tokyo in September 2019, where he was selected as a finalist and received the Yoshinoya Award and ROHTO Pharmaceutical Award. He co-founded Dinow in March 2020 and received the 2018 Outstanding Presentation Award from the Japanese Society for Astrobiological Sciences.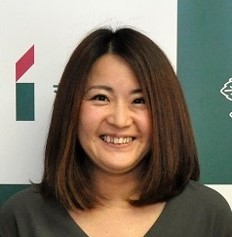 Director, CTO
Asako Nakamura Ph.D.
D. in Molecular Pharmacy from Hiroshima University Graduate School of Medicine, and has been a researcher at the Radiation Biology Research Center, Kyoto University since 2002, a researcher at the National Institutes of Health (NIH) since 2004, and a lecturer at the Department of Anatomy, Osaka Medical College since 2011. In 2013, she assumed her current position at Ibaraki University. She has been conducting research on radiation biology to understand various biological responses such as cancer, aging, and inflammation caused by radiation exposure from DNA damage. She is also focusing on the clinical application of the technology to visualize DNA damage. Professor of Science, Graduate School of Science and Engineering, Ibaraki University, Part-time lecturer at Northwestern College of Nursing, etc.
Corporate Information
---
| | |
| --- | --- |
| Company Name | Dinow Inc. |
| Established | 2020/03/11 |
| Head Office | M-WORK, 1-2-32, Minami-machi, Mito-shi, Ibaraki, 310-0021, Japan |
| Capital | 1 million yen |
| Board of Directors | Representative Director and CEO: Kenta Takahashi, Director, CTO: Asako Nakamura |
| Our business | Health condition management service using biospecimens |
Access
---
M-WORK, 1-2-32, Minami-machi, Mito-shi, Ibaraki, 310-0021, Japan
5 minutes walk from the north exit of Mito Station